Our senses are almost over-saturated with great pictures and drawings online. To the everyday person who doesn't care about drawing, those might look interesting, or they might not look like anything much at all. One question has kept coming up again and again. It's quite simple: is it difficult to learn how to paint? The answer might surprise you, because painting and drawing are certain skills that you can learn. You can train and be one of the best CGI artists of all times if you wanted to. To put your mind at ease, drawing is a learnable skill that you can enjoy a great deal once you have mastered it.
The difficult part here is to acknowledge one simple truth – drawing takes a lot of hard work and even more patience. Just as much as mastering a language or a science. Years of dedicated training will be necessary to get where you want to be, and once there, you will want to push your means of expression even further. As humans we want to continue and push ourselves to the limit. This limit doesn't necessarily have to ever come. Once an objective is conquered, a new one will be set. In all this churning of paint, pencils and digital art, you will be forging yourself as a worthwhile artist. That is only if you have the perseverance to actually learn and pick the skill, because, let me tell you, it's not easy.
How to Start If I Can't Draw at All?
It can quickly get dispiriting if you see that someone is actually capable of drawing. That is perhaps not as fun as you struggling to make a semi-decent painting or drawing.
The good news is that you will be able to catch up to a more gifted pupil within a year if you keep a dedicated schedule and work on your skills rigorously. If you are not sure where to start, I can offer you a short, detailed, and helpful guide. Here are my steps and how I made it:
Start by copying others' work
Try to draw from real life
Buy actual art books and read them
Allocate at least 1 hour of drawing time a day
Keep going out of your comfort zone
Make and follow a schedule
All of these put together will give you a very good foothold in the artistic world. Sure, what you draw may still be а little unconvincing at first, but after a while, you should see improvement. Of course, this could take months, and most likely years, but so long as you are persistent, you will see results.
Consider Art Classes
Art classes may be a little pretentious at first, but they are definitely worth a shot. Sure, there will be a lot of people who will be a little strange at first glance, but you are there to learn, and an art class environment is a fantastic way to learn. So long as you remain focused on the learning process itself, you will definitely have quite the experience.
Of course, joining just any art class may not be wise. It's best to do a bit of research first by checking out various tutors and their rates are. If that was a matter of picking an online casino, I would definitely recommend checking out playigo.com as a bona-fide, trusted and dependable online venue. Even if you are not a fan of online casinos, I still believe there is artistic value from joining an online casino, and specifically the games you will find there. The artwork is quite exquisite, and you can feature it in your copying exercises.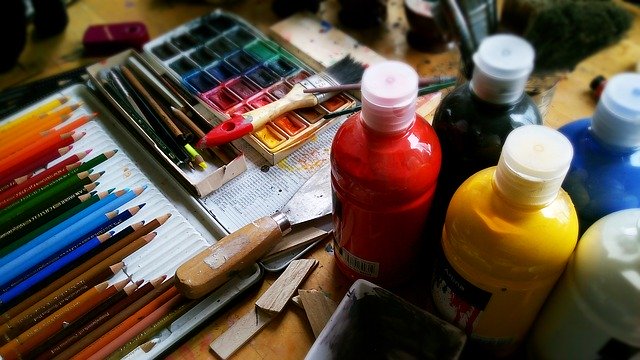 In any event, before you get to the point where you are ready for an art class, you may want to complete your understanding of the human body. The human anatomy is definitely not an easy subject to draw, but if you are consistent and study from the best sources, you will succeed. Many classic painters were actually very good at depicting the human body. As it turns out, they really didn't have anything else to draw other than life, and so they did. The upshot is that you get all sorts of awesome studying materials that are available to you for free.
If you cannot draw without seeing the contours, don't worry. It will come to you. Just put a brave face on and keep drawing.